Hello, and Happy Spring!
This 149-word story about Rosie, and her fervent wish to be in the spring dance performance, is my entry in the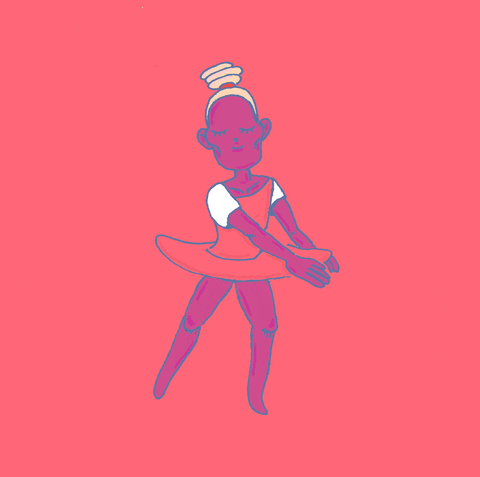 GIF from https://giphy.com
ROSIE'S WISH
I'm so nervous for my audition tomorrow, Rosie mumbles.
I need some luck. She touches her four-leaf clover charm. And
some practice.
She skips away to change into her rehearsal clothes.
Rosie dreams of being a flower in the spring recital. After
three years of lessons, she's finally old enough.
My ballet slippers! They're . . . . . GONE!

Barkley, give me my slippers! The puppy bolts outside.
Rosie follows. SPLAT! She lands face-first in a
puddle.
Rosie finds her slippers buried in the mud.
My dance clothes are a MESS, and my audition's tomorrow
morning, Rosie wails.
She spots a rainbow while she's scrubbing her dance
clothes. Maybe that will change my luck.
Rosie's FINALLY ready to practice. Her face lights up when
she stands in first position and hears the music's
melodic notes. She floats through the familiar dance
steps.

She smiles. Maybe I don't need luck after all.
Keep on Dancing!
Connie
Moving Is Learning!